MARQUETTE GIS, INC. strives to provide comprehensive, business driven, solutions, because our ultimate goal is to enable clients to become self-sufficient in applying and managing their data.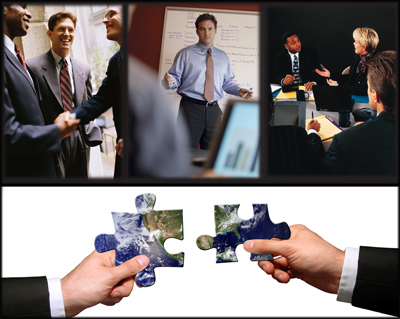 GIS Consulting:
Our GIS consultants provide experience and expertise to all consulting projects.  We can work with private companies and government agencies to define and understand their spatial problems and provide solutions to those problems. Marquette GIS has provided solutions to the Mining, Electric Utilities, Environmental Protection, and Finance industries.  We have also provided application developement services for an Economic Develpment Agency. We can find a GIS need and provide a solution for virtually any industry.
Data Conversion:
One of our key strengths is its ability to convert large volumes of paper maps and drawings to digital format with quick turn-around times. We also have experience completing complex conversion projects, which require creation of data from multiple sources of varying scales, vintages, and quality.
These sources could be a combination of topographic maps, CAD drawings, satellite imagery, aerial photographs or observations from field surveys. Marquette GIS's integrated processes for conversion include:
• Conversion Requirements
• Preprocessing & Specifications Preparations
• Scanning
• Image Cleanup
• Digitizing/Rectification
• Georeferencing
• Quality Assurance/Quality Control
• Migration to final output (Geo-database)
Geodatabase Design & Creation:
Traditionally, GIS users have depended upon files (usually ESRI's shapefile or computer aided drafting files such as DGN/DWG) to store geographic information. Despite their ease-of-use, file-based GIS data storage methods do not provide the performance, security, and availability necessary for a GIS to support an enterprise's business goals.
And because modern relational databases are designed with robust data backup and disaster recovery tools, a GIS using a geo-database enjoys greater availability, uptime, and access to traditional enterprise data.
Database update services are one of our core competencies and go beyond just geo-database design & creation. Providing these services involves periodic enhancement and maintenance of the geo-databases, to ensure that these assets remain current and reflect physical changes in the real world as accurately as possible.