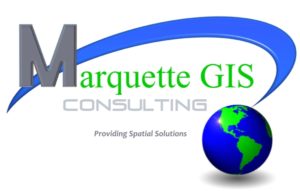 We Are Marquette GIS
And we offer an array of cutting-edge options
We are a team of talented and dedicated GIS Professionals and Recruiting Specialists striving for excellence in each and every task we encounter.
MARQUETTE GIS, INC is a full service geo-spatial consulting and IT staffing firm that offers services to the technical community. This firm helps organizations plan, implement, and find talented personnel. We provide assistance for all stages and levels of GIS/IT projects.
The GIS consultants of Marquette GIS specialize in Geographic Information Systems(GIS) design and analysis as well as the development of special purpose computer programs to assist in such analysis. A geographic information system (GIS) uses technology to analyze data and create maps. Our GIS consultants provide experienced, expertise to all consulting projects.
The closely controlled structure of Marquette GIS ensures the superior quality of its products and services, which are tailored to meet the individual client's specific requirements. We guarantee prompt, continuing maintenance and support services of each product to ensure our client's satisfaction.
Our Founder
Respects the principles and norms
With over 20 years of Geographic Information Systems(GIS) experience the founder of Marquette GIS, Damian M. Coleman, has obtained many resources of which to find and retain competent GIS personnel. He strives for Marquette GIS, Inc. to be the company of choice in providing Geo-spatial and IT recruiting/staffing services to government agencies and private sector businesses.
Marquette GIS Inc. is a certified Minority Business Enterprise (MBE), and a Service-Disabled Veteran-Owned Small Business.